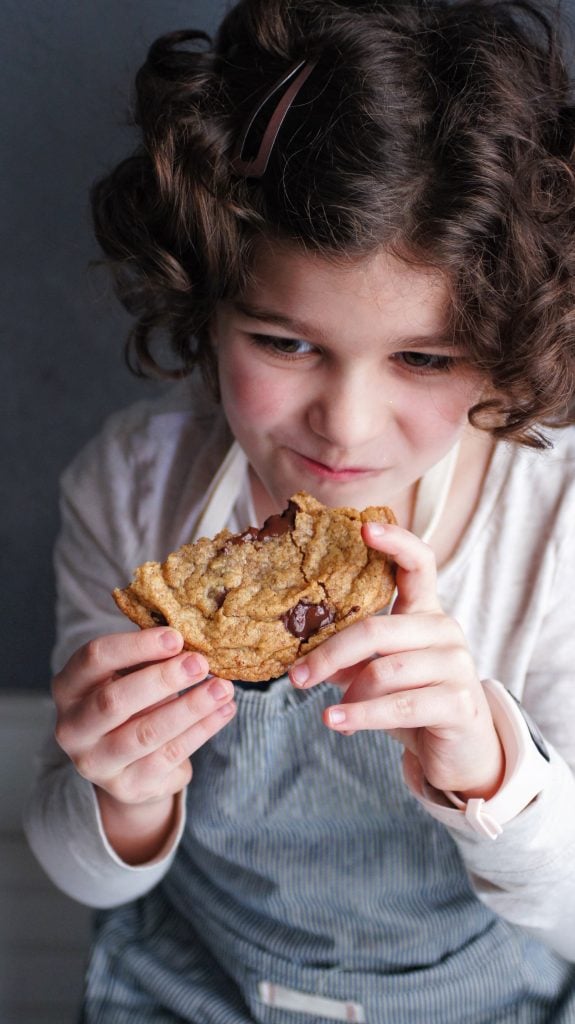 Hi my name is Alessia, I am Cosette's guest on the blog today. I'm also her daughter. I had ideas on what to write, and I chose to write about chocolate chip cookies. The next day after school, she asked me if I wanted to be her guest in the blog and I said yes.
Why I Chose Chocolate Chip Cookies
I like chocolate chip cookies because they have chocolate bits in them and when you take a bite you taste chocolate and cookie with butter. You could make it for special events or for fun. I think it is fun to make them with kids. Follow the recipe below and have fun!
Alessia, age 7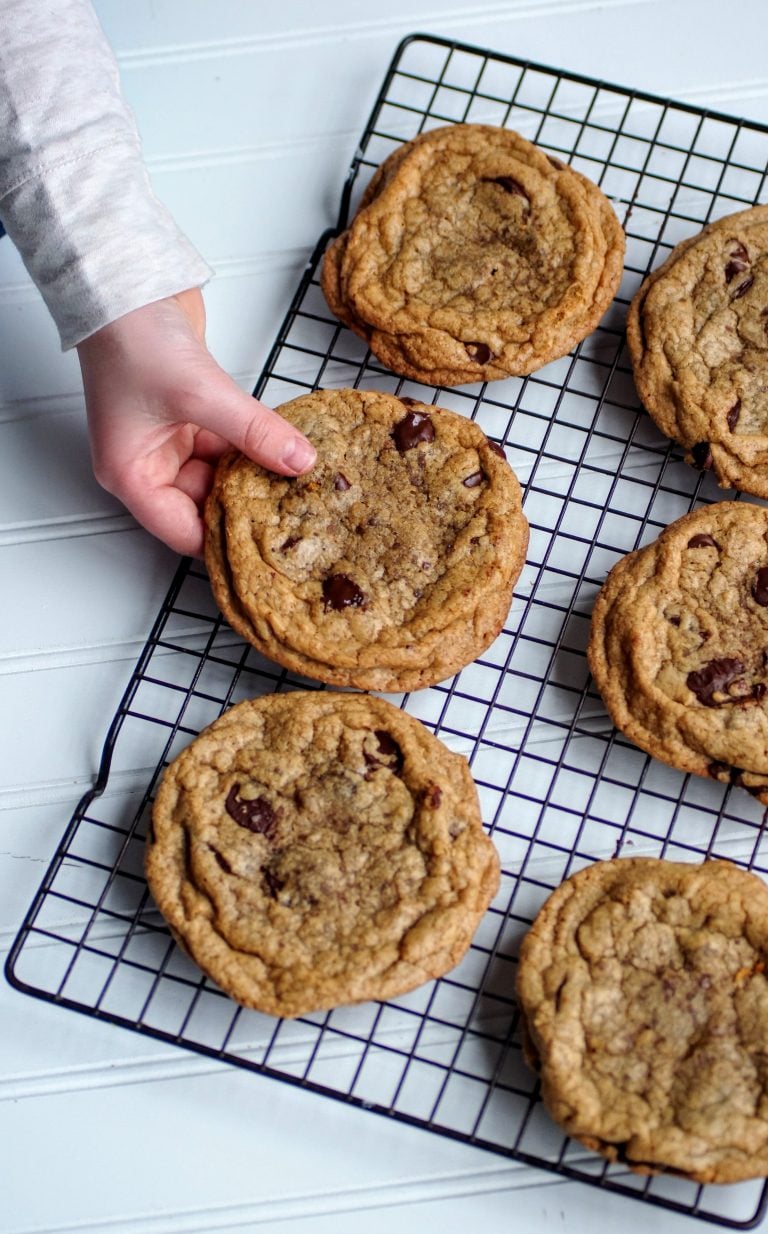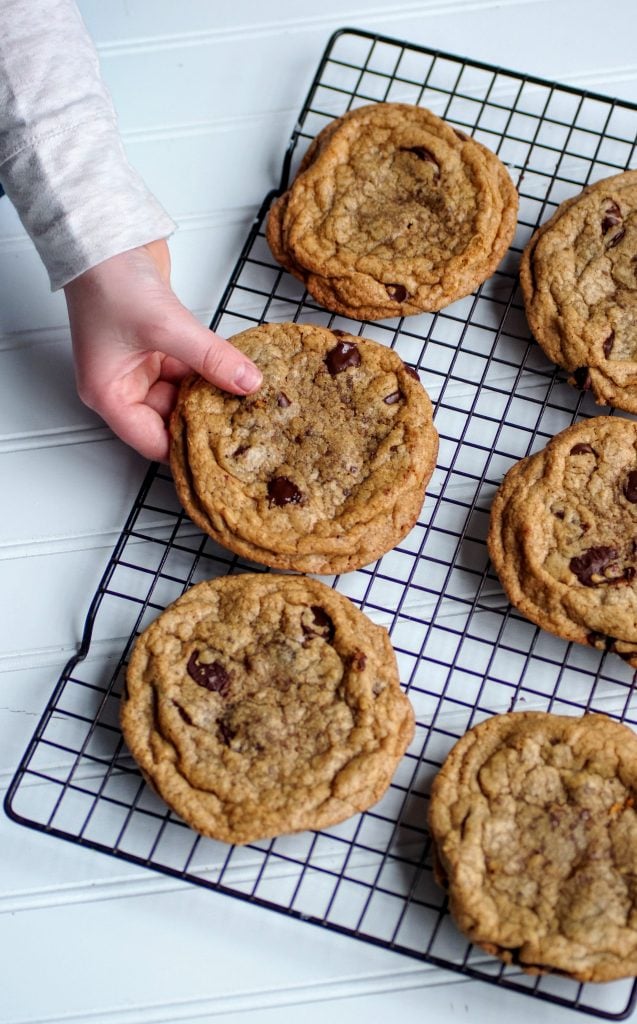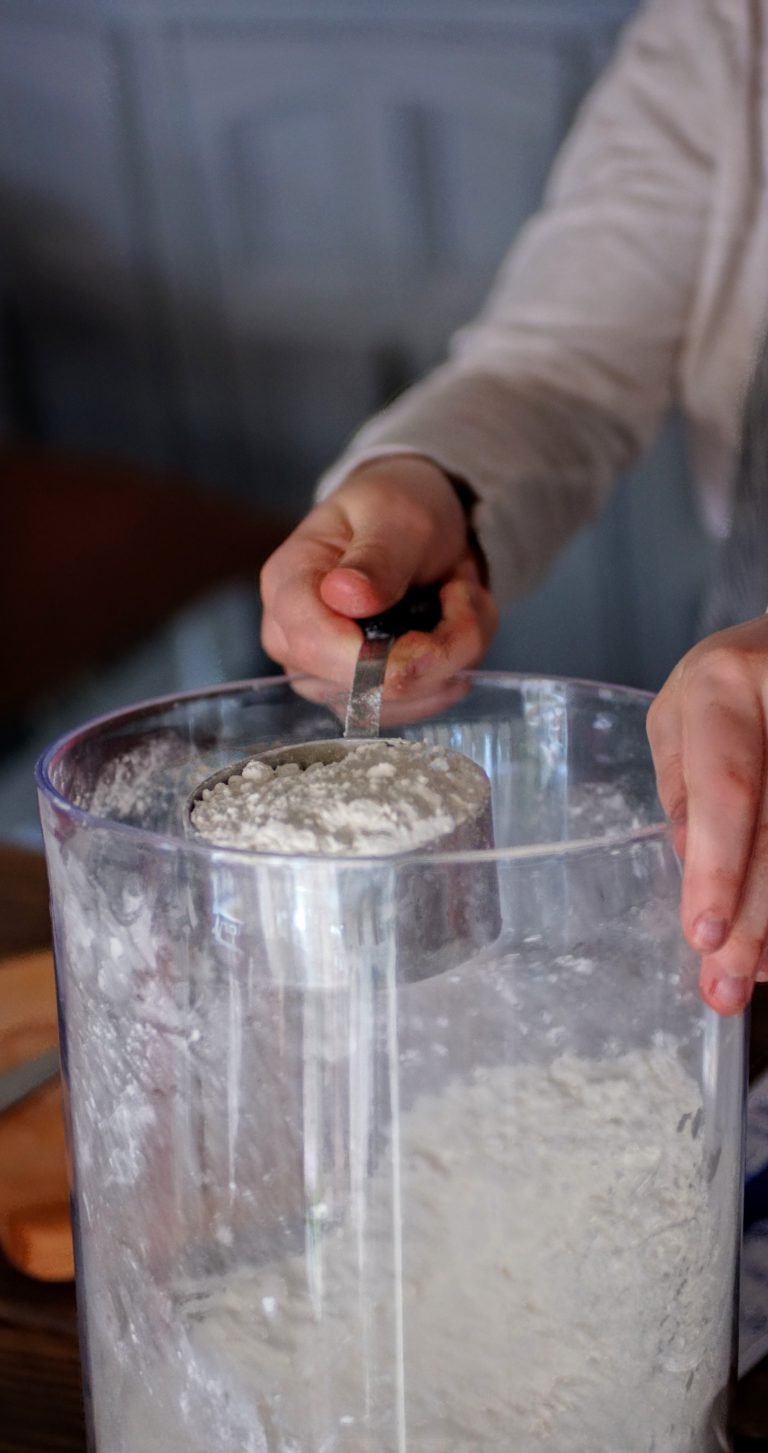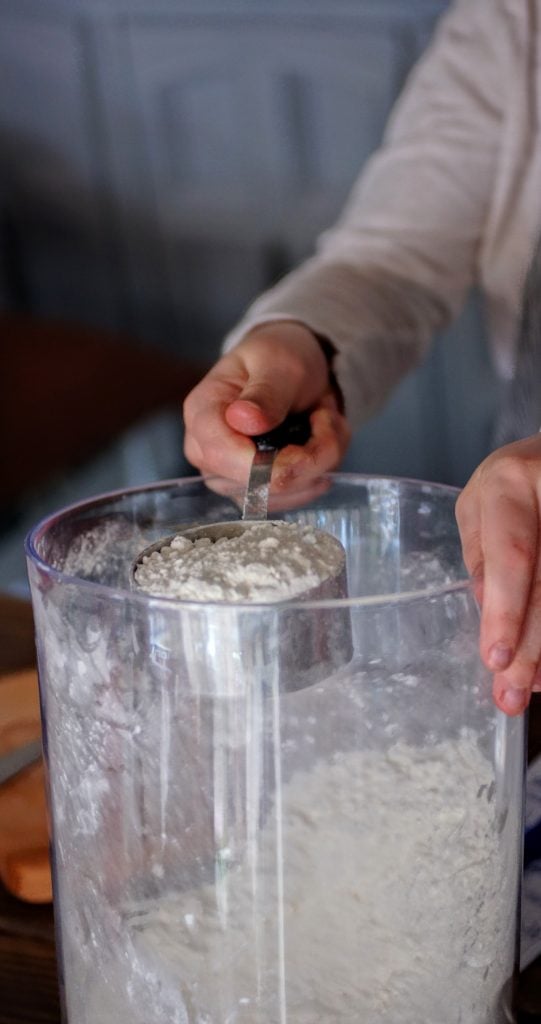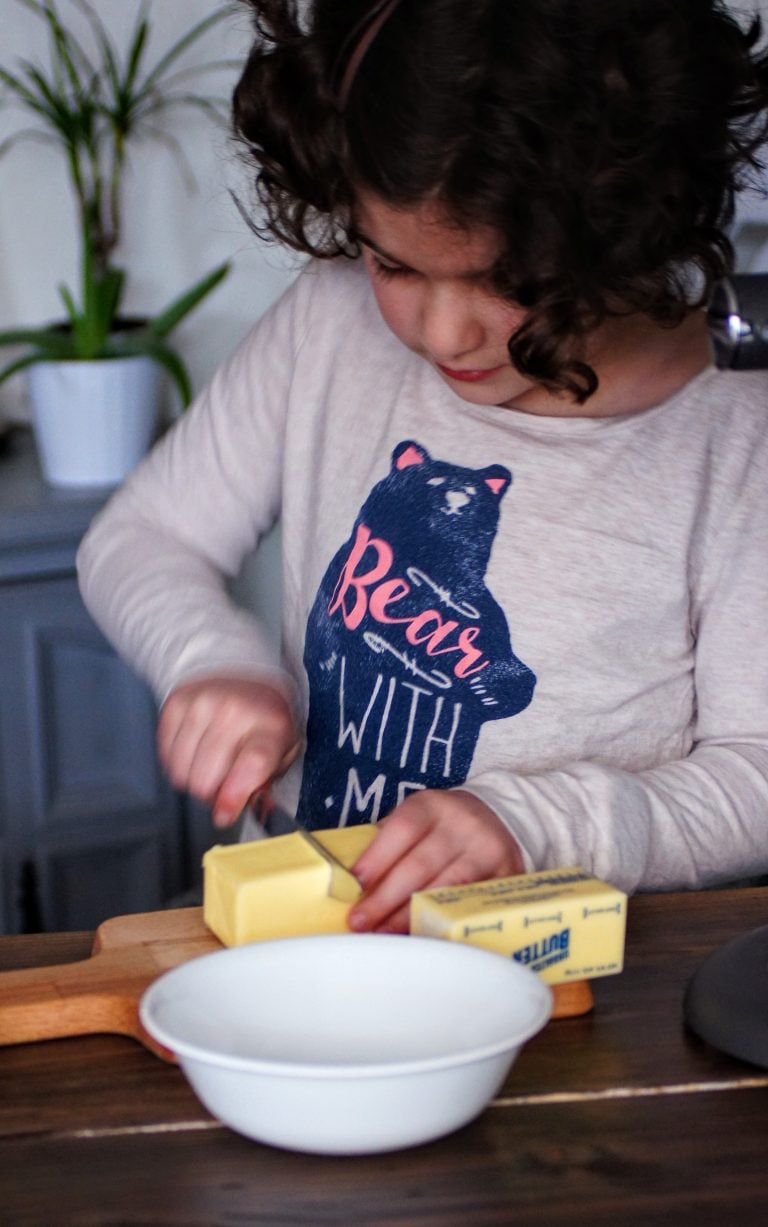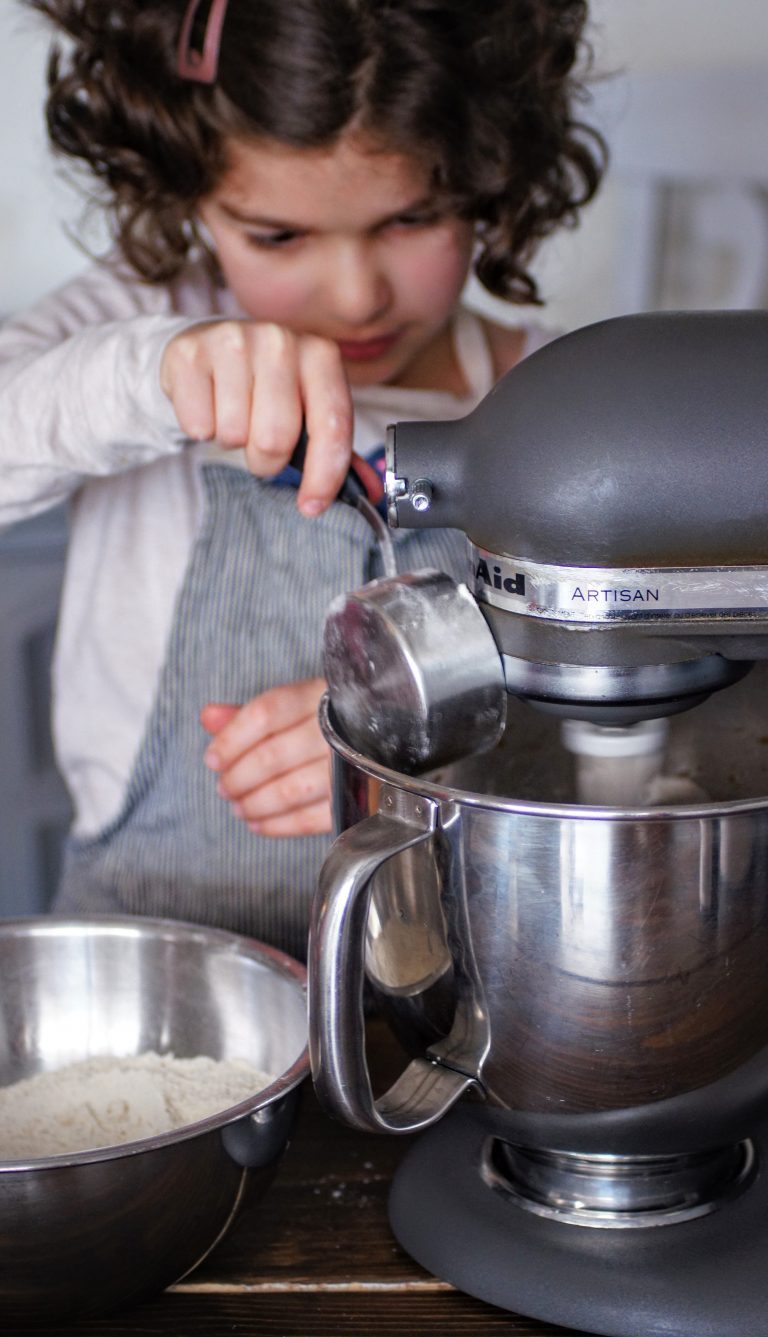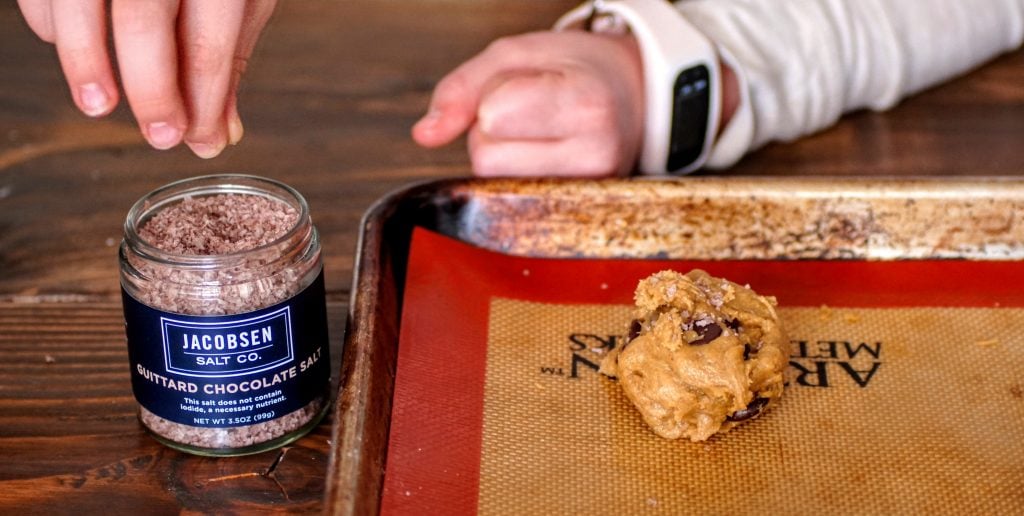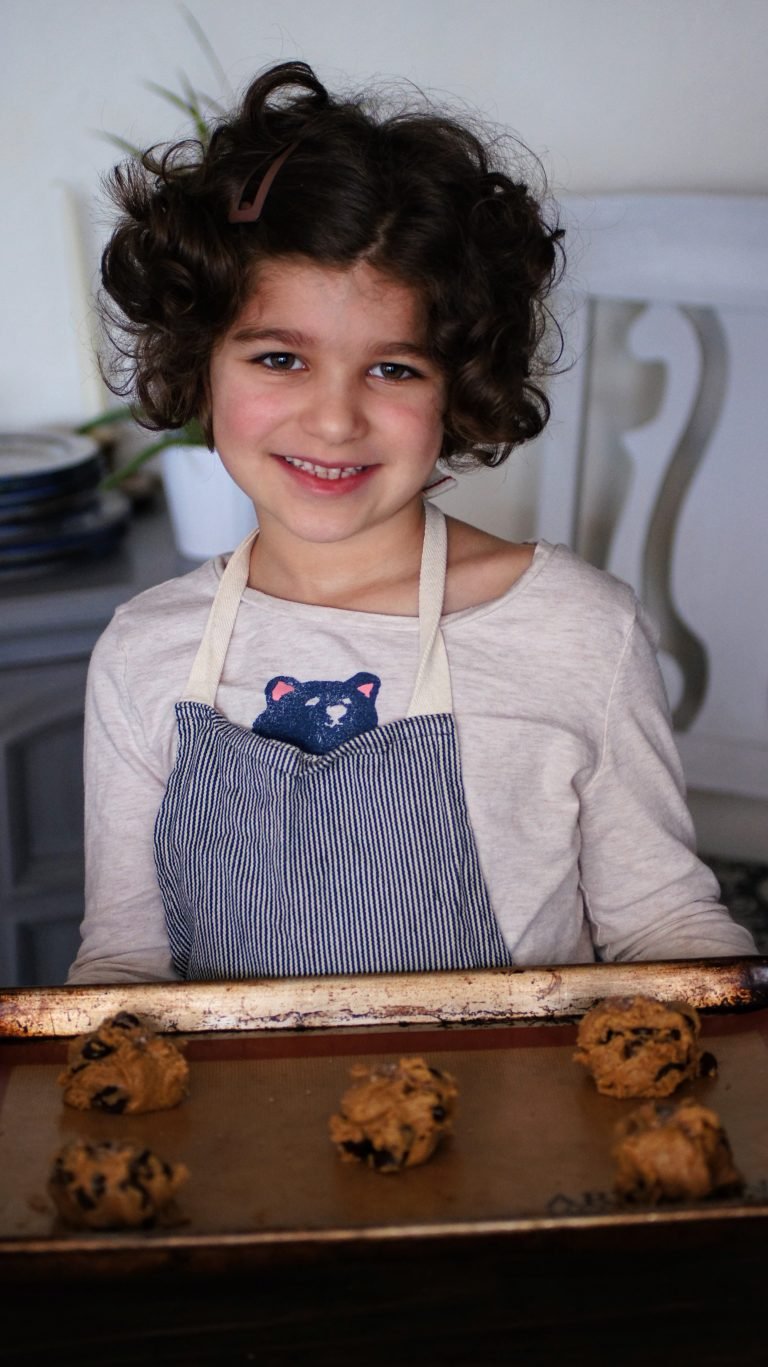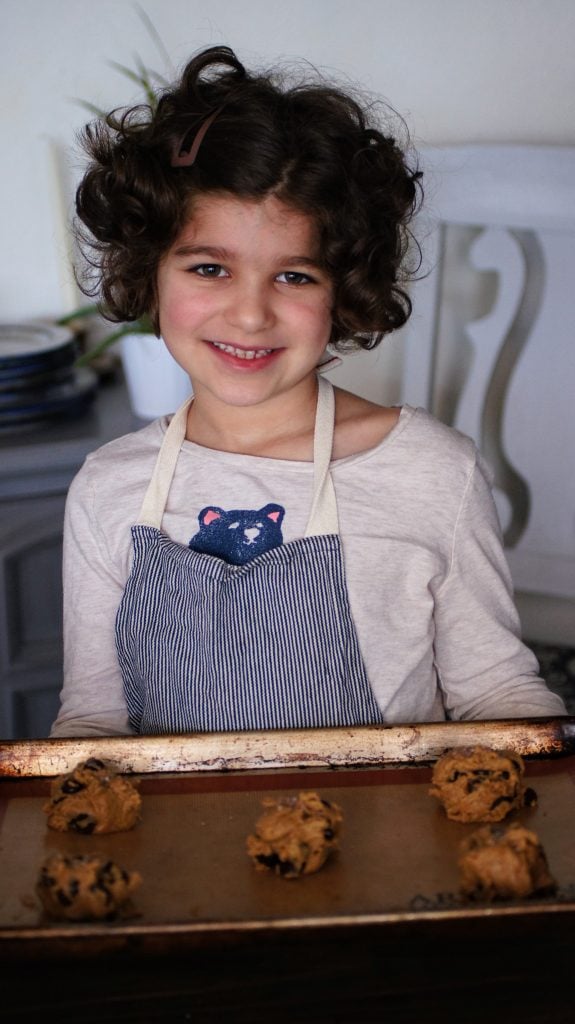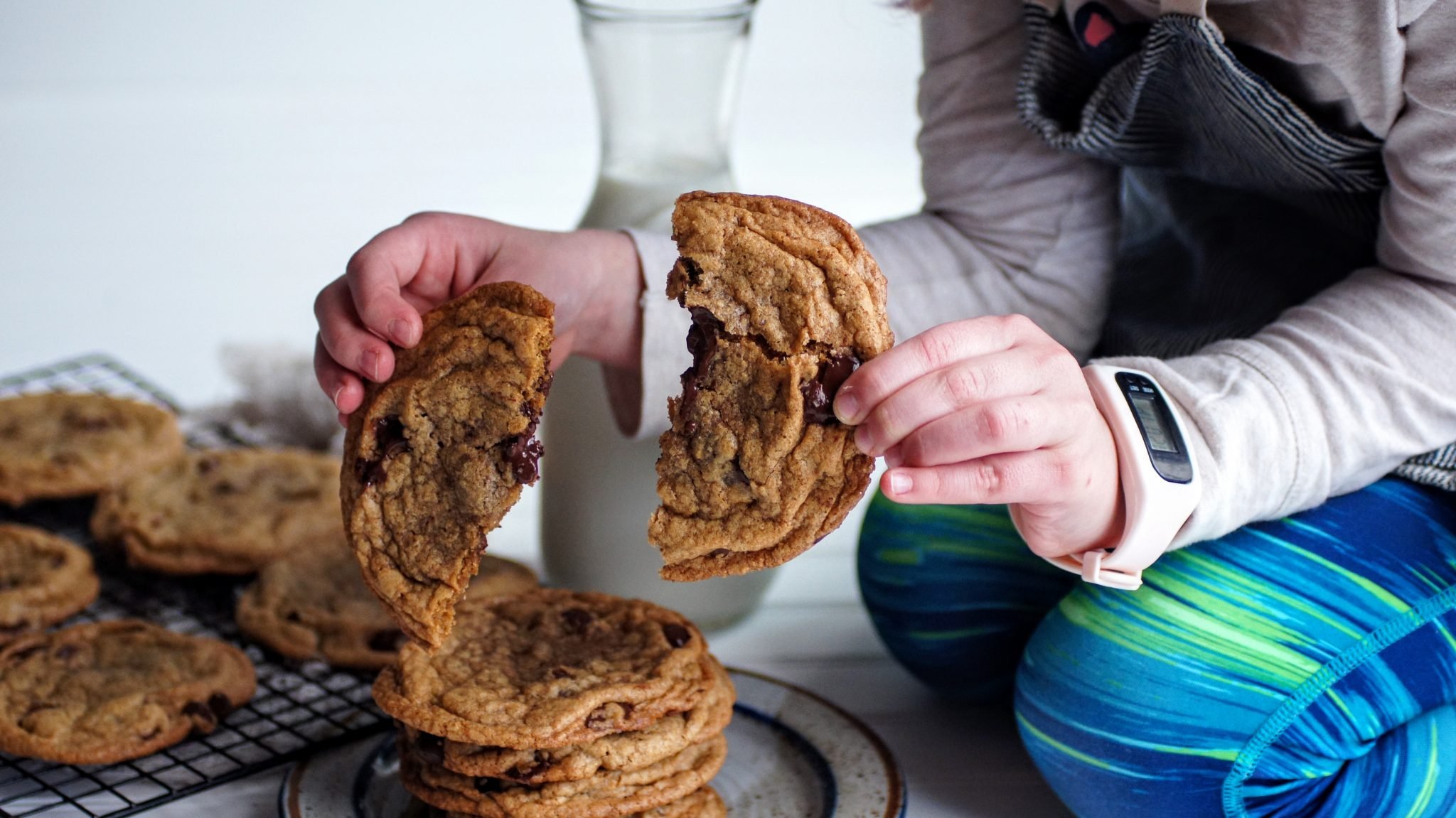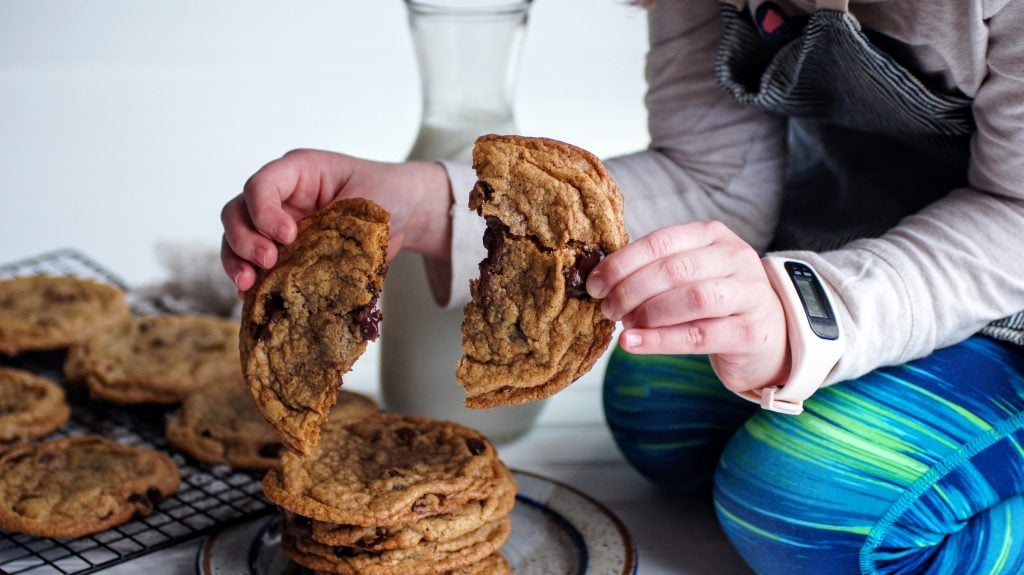 | | |
| --- | --- |
| | |
Preheat oven to 325 degrees and line 2 cookie sheets with silicone or parchment paper.

In a small bowl, combine flours, baking soda and salt. Whisk until combined.

In the bowl of a stand mixer, combine melted butter and sugars. Mix on medium speed for 2-3 minutes until creamed.

Add in egg + egg yolk + vanilla and continue to mix for another 2-3 minutes.

Turn mixer to low and slowly add in flour mixture.

Finally add in the chocolate chips.

Using a ¼ cup, scoop dough onto prepared cookie sheets. 5 cookies to a sheet, one in each corner and one in the center. Top with a pinch of finishing salt if you'd like.

Bake for 15-18 minutes, until edges are crispy and center is still soft. Remove and let cool on rack. Enjoy!
Recipe adapted from:
http://allrecipes.com/recipe/25037/best-big-fat-chewy-chocolate-chip-cookie/