I'm not sure how many of us woke up one day and said, "I'm going to grow up to be a blogger." I'm approaching 40 years old and during the time I was growing up there definitely wasn't a huge blogging community. I was still using dial up internet service in high school and definitely didn't have anything that resembled a smart phone for a long time after.
But as the years have gone by, many things have changed. The F.R.I.E.N.D.S series came to an end, we had our first African American President (please come back), the New York City skyline was forever changed with the collapse of the Twin Towers and the way we share information and media has DEFINITELY changed.
As I write this post, I am very specifically focused on the Food Blogging community but wholeheartedly believe the same ethics and rules apply for anyone sharing virtual information and especially via social media platforms.
Creating Original Content
My dear friend Kathryn over at Cardamom and Tea recently published a blog post about How to Write an Original Recipe. She details the labor intensive process of what food bloggers specifically do to create a publishable recipe. She also talks about the proper way to credit individuals when researching or using parts or all of a recipe. After discussing this with her and reading her final post, I wanted to continue the conversation and take it one step further. There are a lot of components that go into developing recipes and content for our readers, including social media. I am sharing a bit today about how to use social media and remain ethical in our platform and use proper etiquette.
Ethics and Etiquette: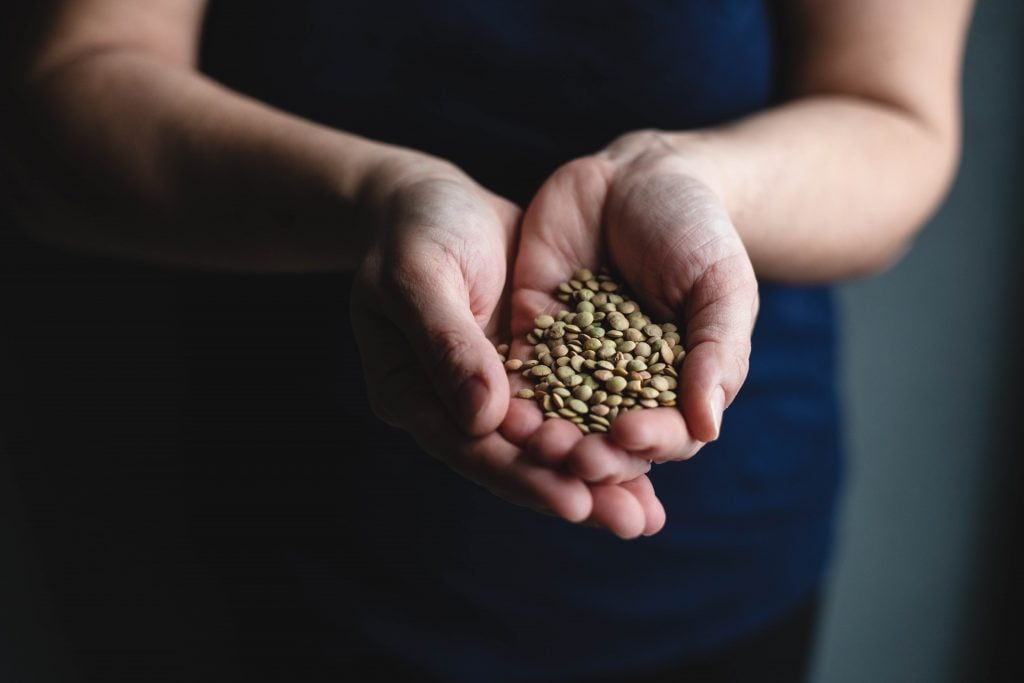 Ethics is the idea of good and bad or right from wrong, while etiquette is how to conduct oneself in a particular setting or society. Both are such huge factors in how we relay information in the social media realm. Here are 5 big ideas on how to remain both ethical and ways to conduct oneself on social media.
1. Positivity

"Negativity may knock at your door, but that doesn't mean you have to let it in." – Anonymous
In every work environment there are toxic situations. Individuals that may put other downs, create hostile working environments and create negative vibes. Social media is no different and often times even more toxic than a common work place. There will always be people that are unhappy with what is happening in their world or someone else's world. Just remember, keep any ill thoughts or negativity away from your professional work. Be brave and remain positive in your work.
2. Be Kind

"There are three ways to ultimate success:
The first way is to be kind.
The second way is to be kind.
The third way is to be kind." – Mister Rogers
Your blog is your business, many times with your name directly in the name. Like any business, you only have one moment to make a first impression, so make it a good one. Reply to comments, messages and genuinely be kind to people that connect with you. Simple gestures and mannerisms go a long way and make people feel welcomed. Your home space is your blog but your social media platforms are the avenues to get people there. It is your place to entertain and let people get a sense of what they can find on your home space.
3. Focus on Your Audience

"I've learned that people will forget what you said, people will forget what you did, but people will never forget how you made them feel." – Maya Angelou
As much as the blog is about you, it's 100x more about your readers. When writing for your blog or social media posts, remember you are writing to your audience, have them in mind when sharing. People come to hear your voice but ultimately want information focused on THEM. Be true to yourself, your brand and most importantly be present to your readers. Knowing your audience and what they gravitate to is key to building a successful business.
4. Building Community

"The greatness of a community is most accurately measured by the compassionate actions of its members." – Coretta Scott King
This is close to my heart, probably what my social media platforms are built upon, building community! Social networks are more than a platform to share your work, it is a place to build community with like-minded people. It is a chance to connect with people that have the same passions and talent you do and learn about one another.
I am very big on engaging, especially on one of the most popular social platforms, Instagram. There is something special about taking the time to like and comment on a photo. Someone makes the effort to stop, share their thoughts and words with YOU! That is worth a million dollars in my opinion, that is engagement and the key to building community.
Building community genuinely also means understanding people's comfort zones and limits. When living in such a hyperactive social world, we often lose sight of individual boundaries. Supporting one another must be meaningful and genuine not a transaction among each other (ie: I shared your account, you should share my account in return). Be inspired and put forth your authentic self and sincere reciprocation will happen naturally.
Finding your tribe of people who you support you and more importantly, who YOU support, is vital. It can be very lonely if you aren't able to engage and build a community, my biggest advice is engage with accounts you admire, like their photos, comment on their posts with meaningful thoughts, be human! The most important element to everything is remain authentic, not a robot mindlessly liking photos. Social networks are meant to connect individuals, be integrated in and most of all, engage with others.
5. Be Original, Be Inspirational

"Always be a first-rate version of yourself, instead of a second-rate version of somebody else." – Judy Garland
I'm going to refer back to Kathryn's post that I mentioned above about creating an original recipe.
This idea of being original in your work goes beyond just the recipe and recipe development but the overall direction of your creativity, including photography. We are all striving to do our best each day to create content, we'll never run out of content, there is ALWAYS something to create but the key is creating your OWN story and message behind it.
There are hundreds of recipes for Baba Ganoush but only ONE story for your version, be specific about why you create a recipe. At the same time, you may have created your recipe or blog post because you were inspired by seeing someone else post, even if it was adapted, this is the time to give proper credit and recognition.
It is always humbling to be recognized for the work that you do and even more awe inspiring when you inspire others. If you take creative direction from something you see, give credit for your source of inspiration. An example is a photo I recently took after being inspired by Jenn of Two Cups Flour, I saw this gorgeous picture she snapped of blackberries and the second I went blackberry picking, I immediately thought of her photo. Is my photo identical? No. But I did gain my inspiration from her and made sure to recognize her in my post.
Jenn's photo

My photo
I found this article on Design Sponge and quote by Adam Kurtz that is fitting:

"Ultimately, the difference between inspiration and imitation is intent. Choose to be conscious of what's been done, what's happening around you, and what you're choosing to put into the world. Find your own voice and the form that fits it best. We all get our start by imitating, but ultimately we're meant to move on as we grow."

Adam Kurtz via Design Sponge
Could not be stated more simply, it's about finding your own voice. We have all taken notes from others to help shape our own style but be sure you recognize your inspiration as you figure out where you are going. I hope you gained some insight and inspiration from reading through this post. Share, comment and mostly be inspired to be yourself.
xoxo,
Cosette